Miniature Australian Shepherd Puppies
All of these precious little ones have great new homes!!

Since we are so involved with our puppies they all are named at birth. But you are more than welcome to change their names . It just so happens that all of the merle puppies were named from the movie "Topgun."

There are two more boys who are not mentioned below. "Goose" blue merle male with two blue eyes who I will be keeping for my new stud dog. "Fifle" BLUE EYED black tri who my mother is keeping for a stud dog.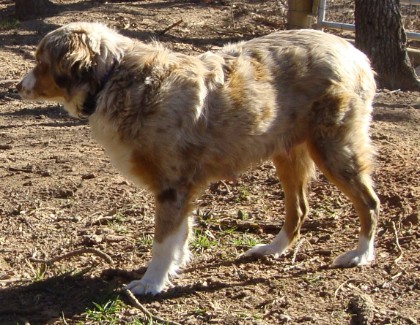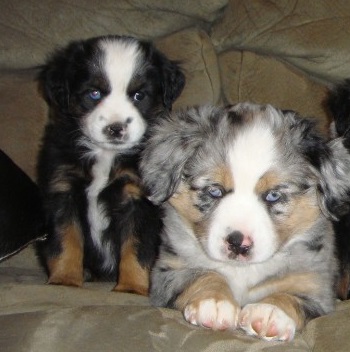 From left to right: Fifle, Goose, Bandito, Merlin, Earlene, Iceman
Merlin SOLD Thanks to Altan and family
Blue Merle Male with one blue eye
He is very sweet and outgoing. He is always the first one to explore around the living room. He will be a miniature probably 16 in tall.
Pet Price $600 with Breeding Rights $700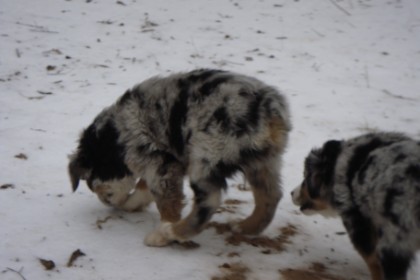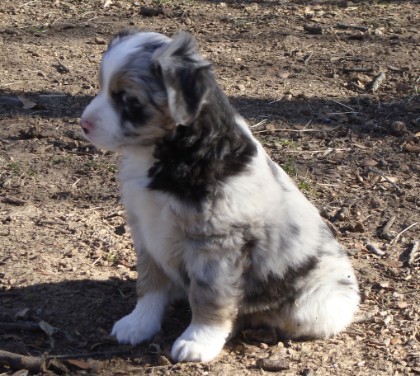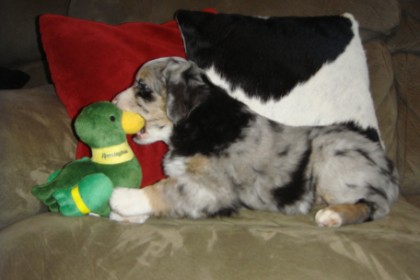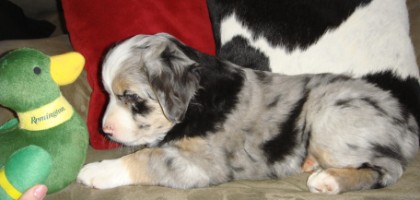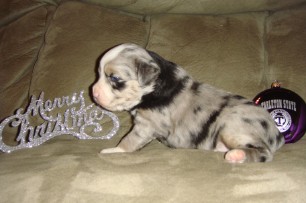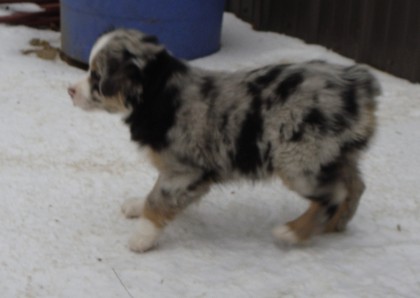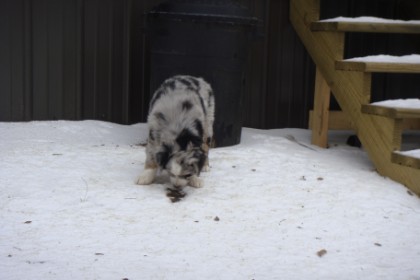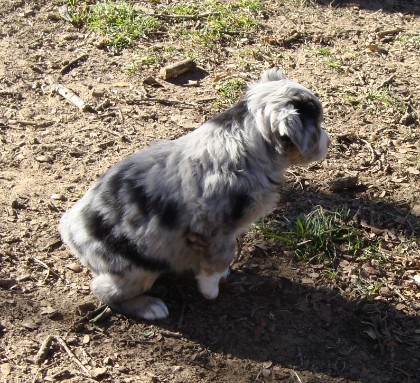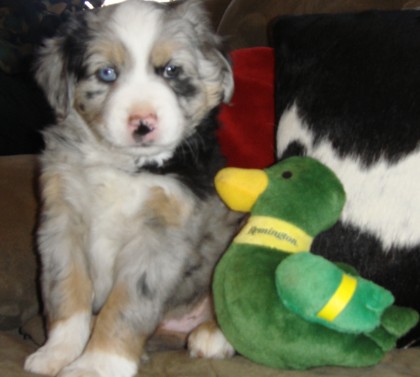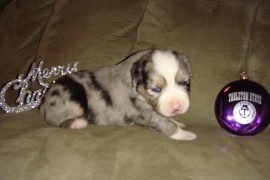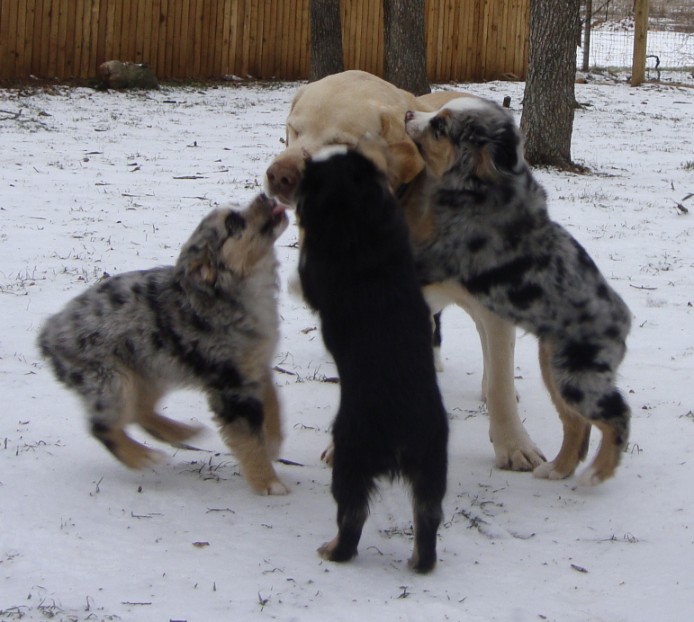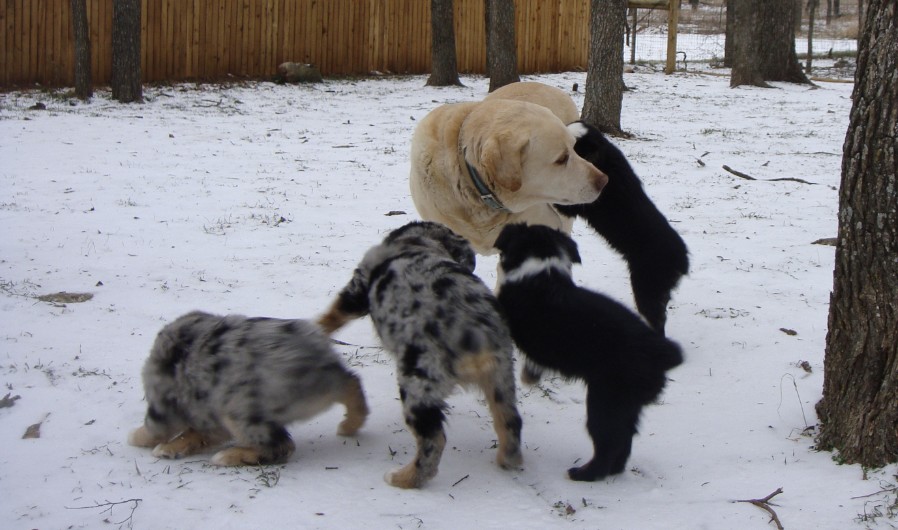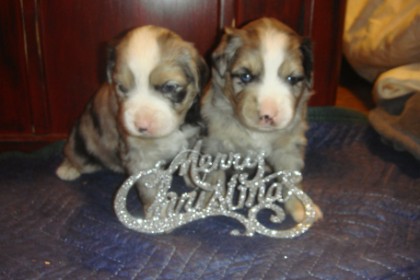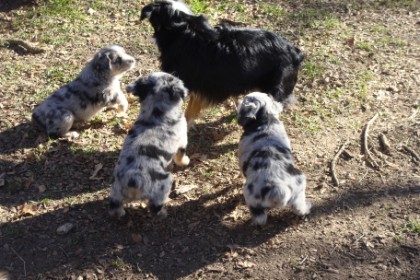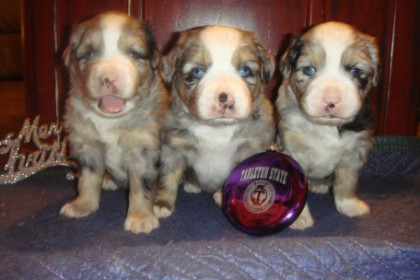 Iceman SOLD Thanks to Keith Novak
Blue Merle Male with one partial blue eye.
He is the cuddler of the group. He is the first one that crawls up in my lap and lavishes me with kisses. He will also be a mini at around 16 in. tall.
Pet Price $500 with Breeding Rights $600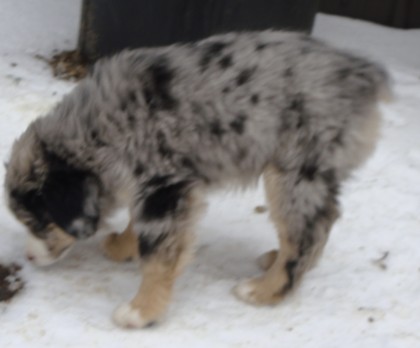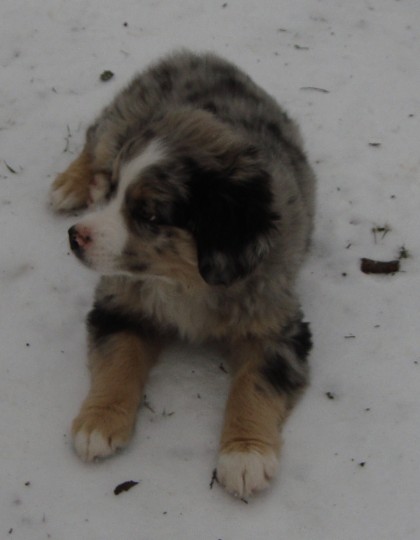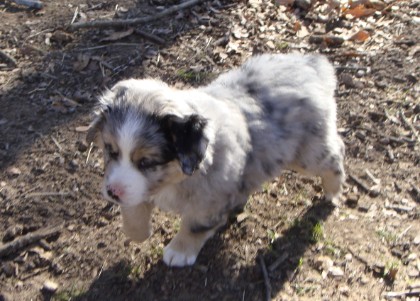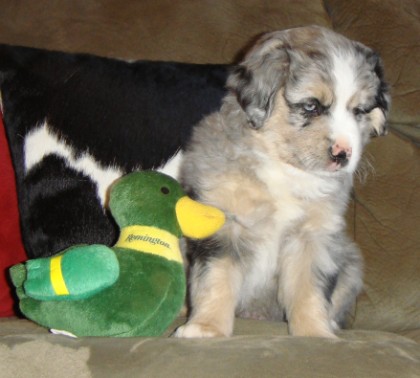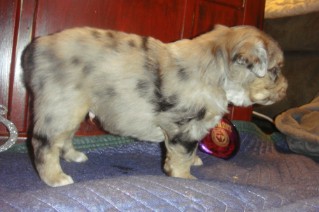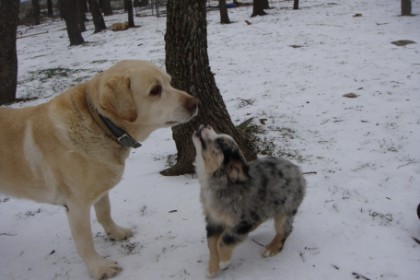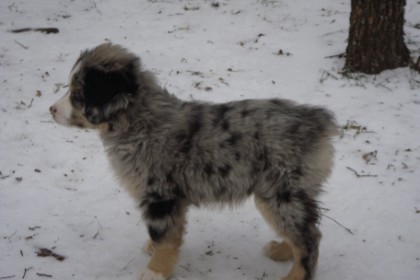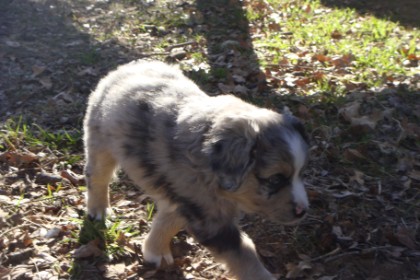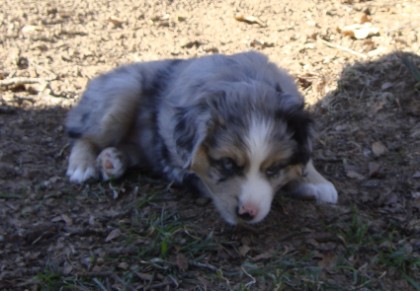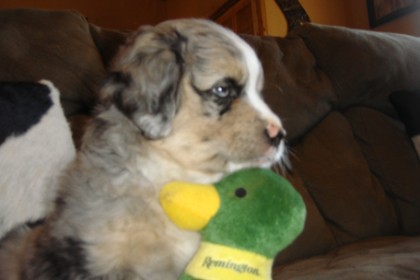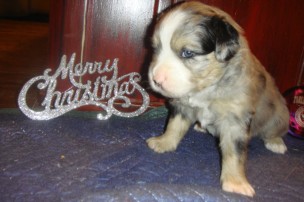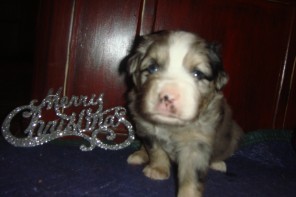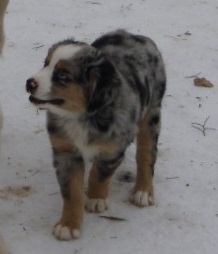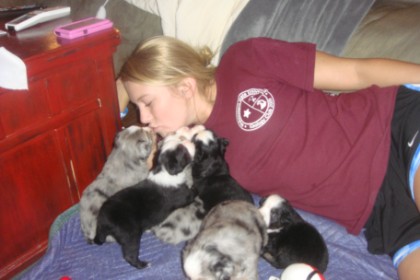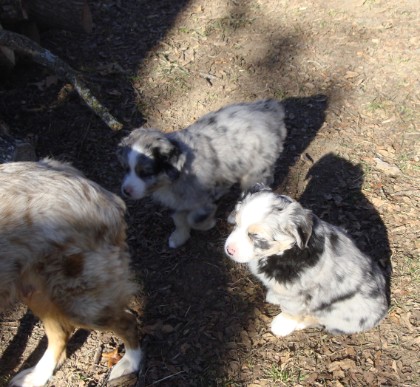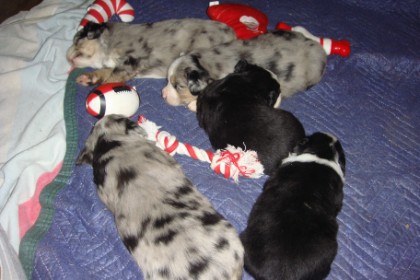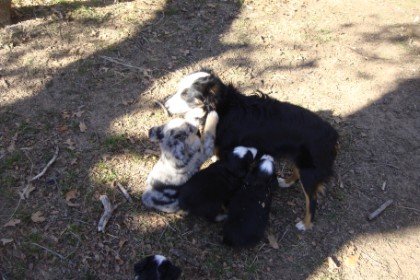 Bandito SOLD
Black Tri Male with a full collar, and touches of copper.
He is the most playful one of the bunch. He is always taking on his bigger Merle brothers. He will either be a toy probably 13-14 inches tall.
Pet Price $500 Breeder Price $600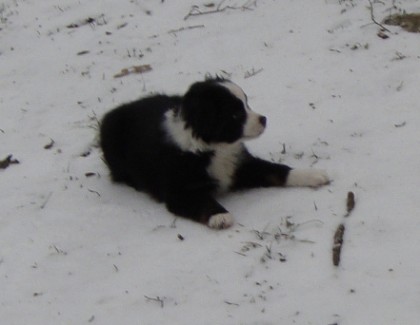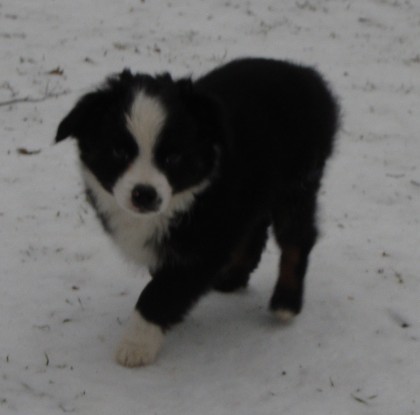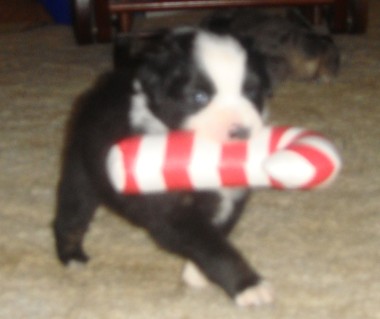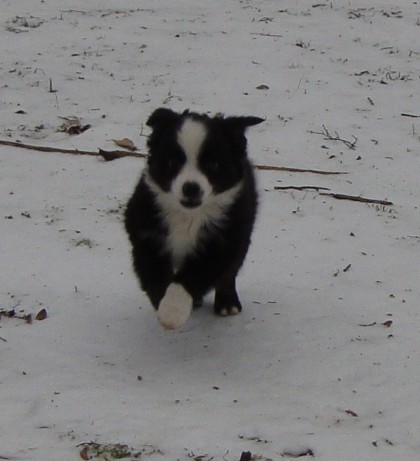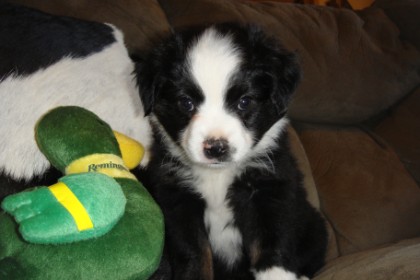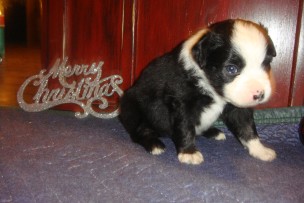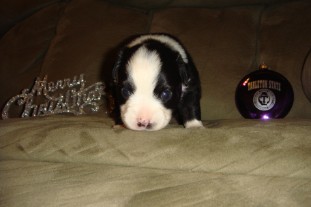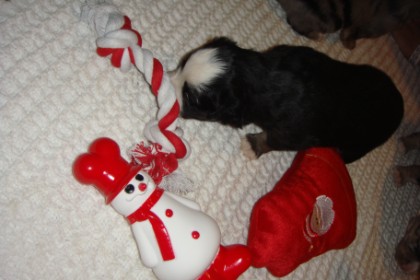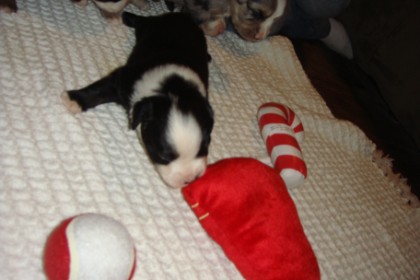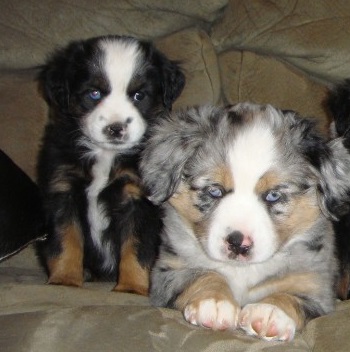 Earle SOLD Thanks to Tina and Matt Garison
Black Tri Female with lots of copper
She is the fiesty one, but she has to be with all boy litter mates. She is also a lover who always wants her little belly rubbed. She will be a small mini or a large toy.
Pet Price $ 750 Breeder Price $850