All 3 cabins are rented at this time.
I have 4 RV hookups and 2 horse lots (C1 & C2) for rent!!
Please email me your information to tianabond@yahoo.com if you would like to be considered for these open unit or added to our waiting list for a future date.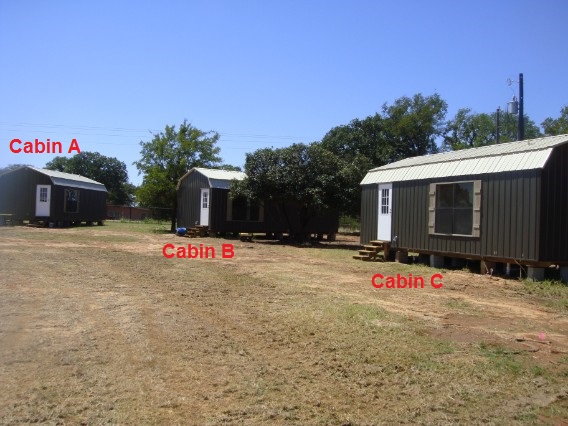 I have three one bedroom one bath cabins.
Each Cabin is 14 x 30 providing 420 sq ft of living space.
-Living Room/ Kitchen Area~ 14'x14'
-Bedroom Area~ 10'x14'
-Full kitchen with stove, fridge and microwave
-No washer/dryer or dishwasher hook ups. (We do not allow the small portable machines either)
-Full 6ft deep walk in closet
-Large 3/4 bath
- Heat and A/C Window Unit
Rent-
Year Lease- $725 per month
Six Month Lease- $775 per month
Deposit- $750 (additional $50 per dog)
Utilities: Water and Trash Service is covered in the rent. Electricity will be billed monthly and averages $80. Peak winter months can get in upwards of $115 depending on use and weather, spring and fall can reach as low as $50.
The property has a full size arena with an automatic Priefert roping chute (see cattle section below) as well as an additional sandy arena ground area in the back pasture which can be worked upon request if additional riding space is needed. Please see the gallery below to see pictures of our horse amenities.
The horse lots are 50ft by 120 ft and are all under barn cover. I have a policy that up to three horses are allowed per lot. In general with a cabin/RV rental the monthly prices per lot are $75 (1 horse) and an additional $25 per horse in the same lot. *IF you are not renting a cabin/RV then you will need to pay a $50 deposit and an additional $25 for each lot.
Therefore, 1 horse in a lot is $75, 2 horses in a lot $100, and three horse in a lot $125.
We do not provide cattle, but you are more than welcome to bring your own. You can rent a horse lot for cattle is for $100 per month for up to 5 steers/calves or we can rent the exterior lane around the barns starting at $100 per month for up to 10 steers/calves.

NEW!!! We have just started a new pasture turn out program that is available for up to 4 tenants that are already renting a lot from us. This program allows a tenant to turn out their horse(s) on a once a week basis for an additional $25 per horse/per month or on a twice a week basis for an additional $50 per horse/ per month.

Please contact Tiana for further pricing and information.
Tiana Bond Jackson
(817) 996- 9343
Horse Amenities Picture Gallery
(click on one picture to enlarge and view other pictures)
*The walker noted in the below pictures is no longer on the property*
This property was designed to be a small Ranch Rental Community. Therefore, we expect all residence to have respect for each other and share the facilities equally. The arenas and Priefert chute are all privileges that should not be monopolized by a single party.

*Disclosure: The horse walker pictured below is no longer on the property.
To schedule a time to come look at the property please contact Tiana Jackson at (817) 996-9343. Thank You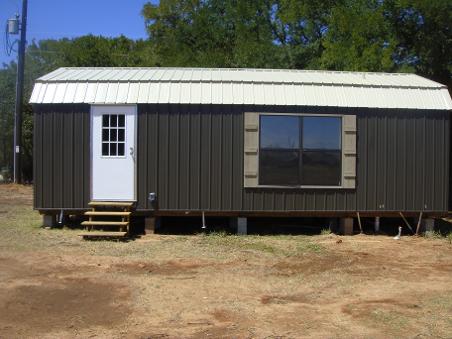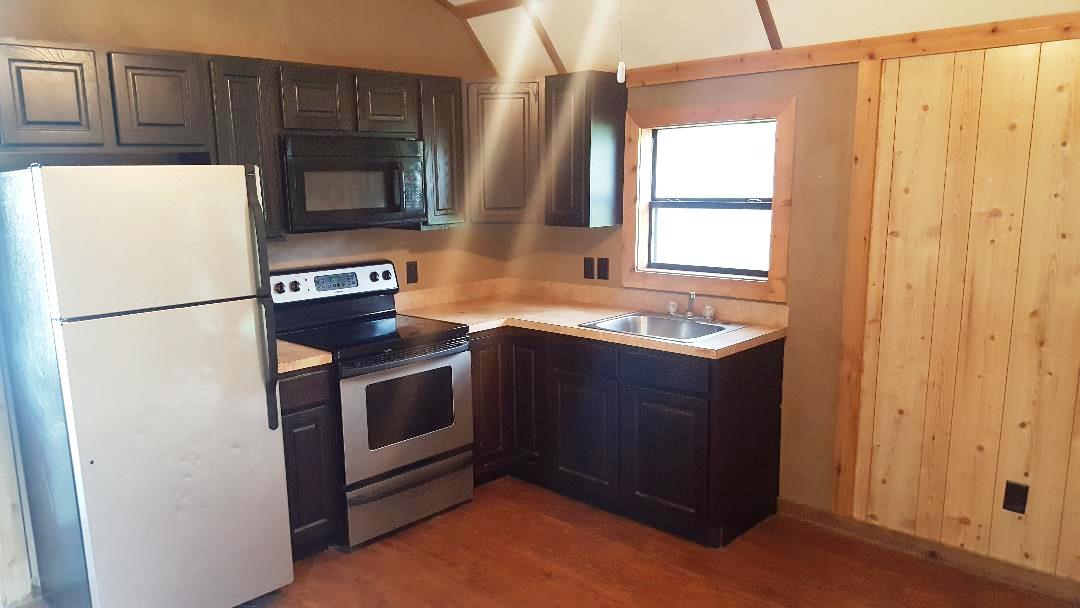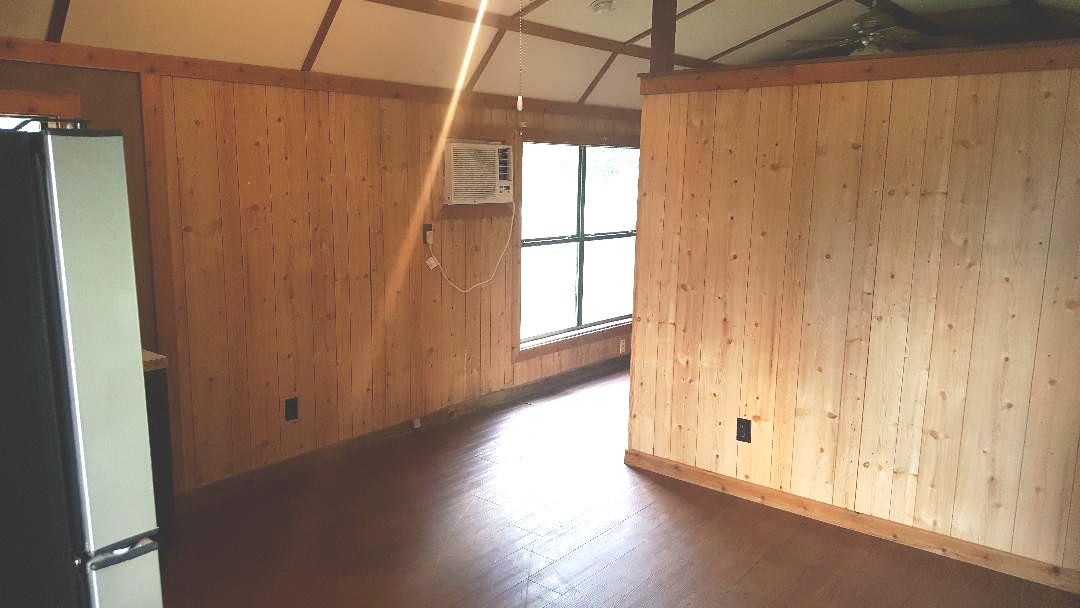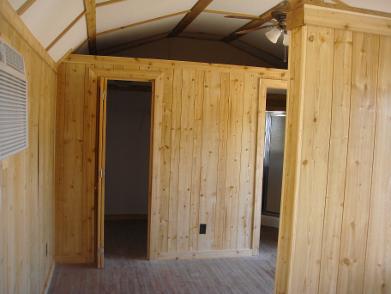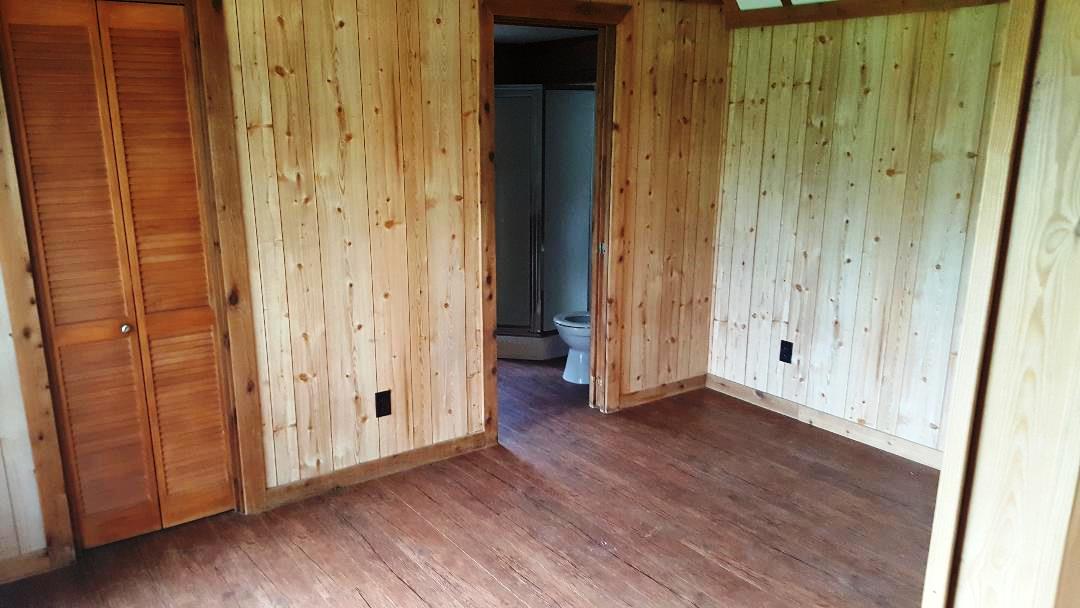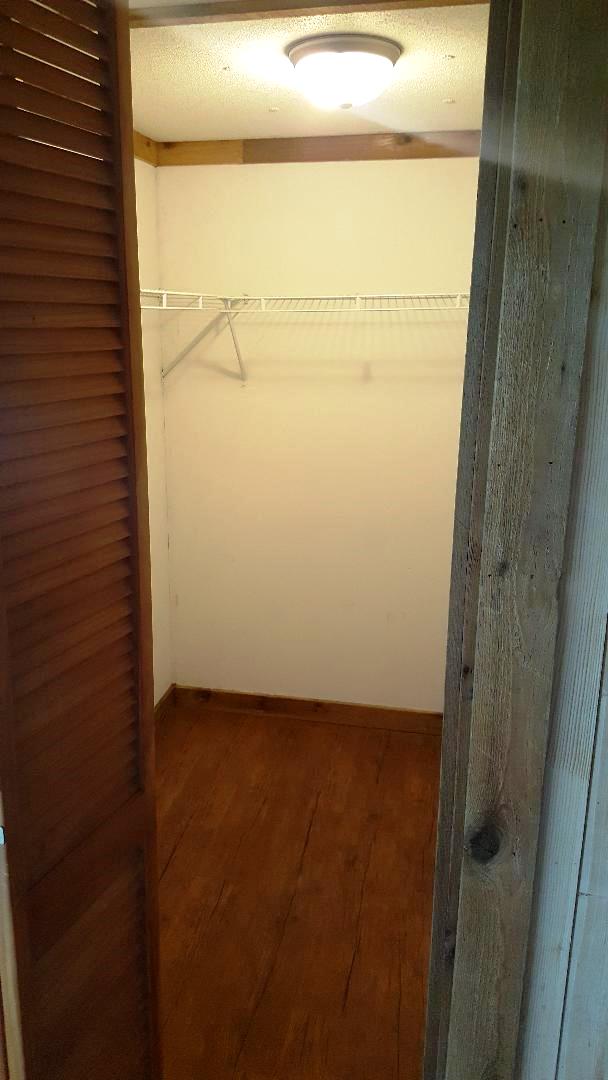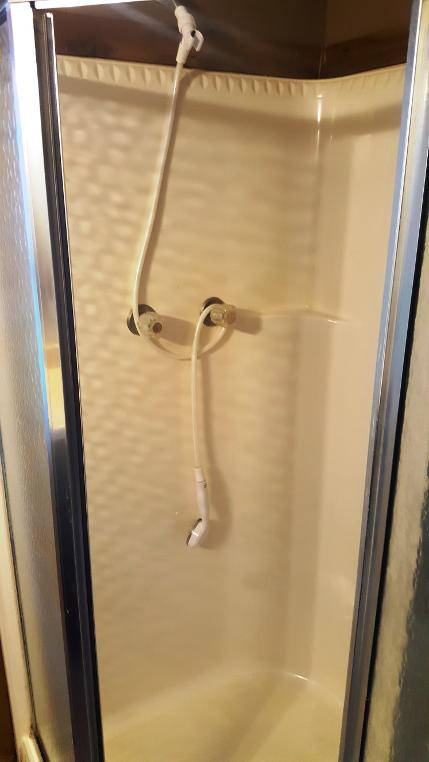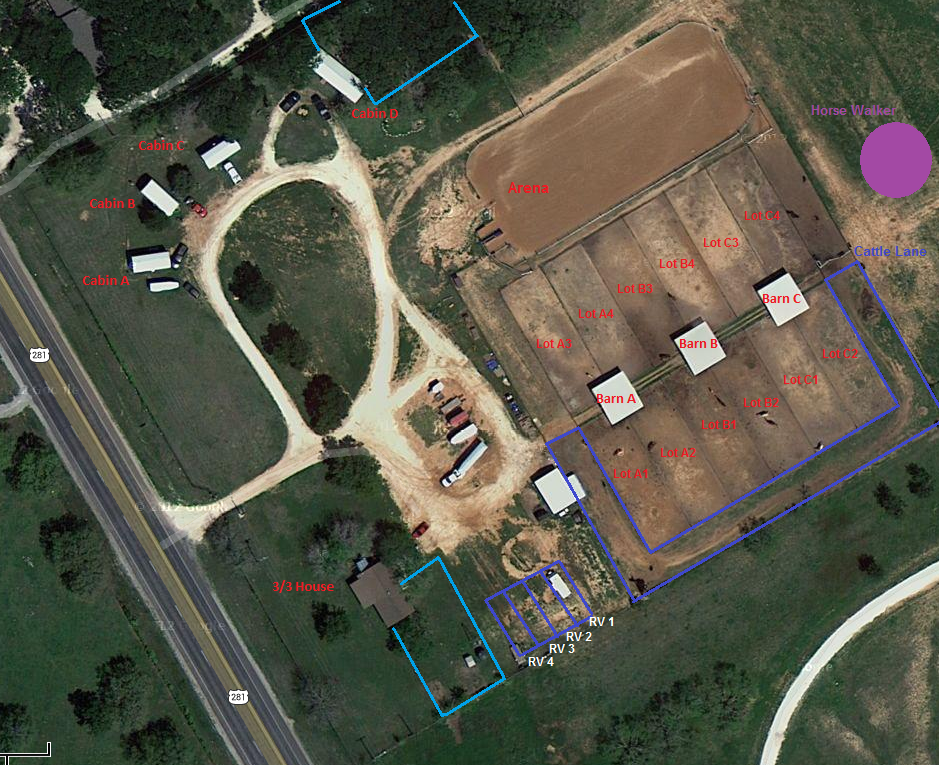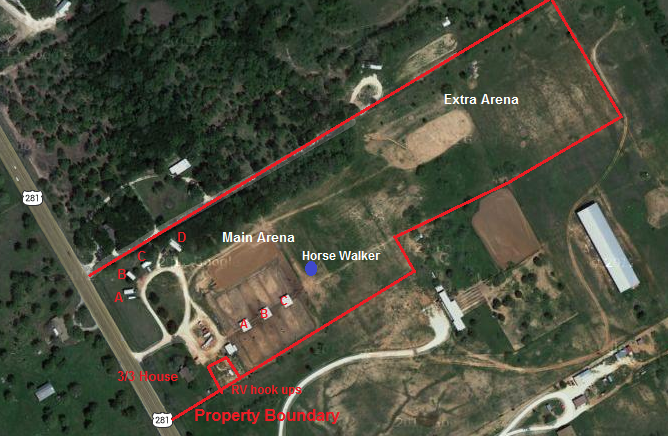 We also have RV , Trailer plug-ins available for daily, weekly, and monthly rent.
Per night- $40 , Per week- $150
Per month- $400 (30 amp), $425 (50 amp) $100 deposit

6 month lease- $375 (30 amp), $400 (50 amp) $150 deposit
Year lease- $350 (30 amp), $375 (50 amp) $150 deposit
Please see the "Rental RV Hook Ups" page at the top of the screen for further information.
Tiana Bond Jackson
(817) 996- 9343